Adapting to search engine optimization (SEO) trends in 2018 is crucial to boosting your web traffic and growing your business in 2018. You want to stay on top of Search Engine Results Pages (SERPs). If you don't, you may lose the search volume you already have — even if your site has a lot of cat videos and coupons for deep-tissue massages at a strip mall on the edge of town.
The way users search is changing. Because technology is changing. And SEO in 2018 is changing with it. Some things about SEO are constant, though. And when Upper Diamond builds your website — or revamps the site you already have — our design process incorporates all these trends and more.
It's All About Mobile
Today up to 60% of all searches are done on phones, tablets, and other mobile devices. And that number is expected to grow. About 20% of millennials don't own a laptop or desktop. That's more than the 14% who "literally can't even right now" but fewer than the 33% of millennials who've never used their phones for an actual phone call.
1) Mobile-First Indexing
Content and backlinks were the building blocks of your SEO strategy before, and they're not going anywhere. But how Google evaluates your content and backlinks* is evolving.
*A backlink is when a page on another site has a hyperlink that links to a page on your site. Someone likes your site enough to link to it, so Google likes your site a little more, too.
For SEO, Google now views the mobile version of your site as the "real" version. Google refers back to your mobile even when searches are made on desktop. That's mobile-first indexing.
Google is already giving preference to sites with Accelerated Mobile Pages. AMPs let web designers create pages that load almost instantly on mobile devices. (See more under "Technical SEO" below.)
Google prefers longer, in-depth content, even on mobile devices with smaller screens. When a piece of content covers a number of related topics, a search engine can direct multiple users with different searches. If your blog post mentions cheeseburgers, bacon burgers, mushroom burgers, barbecue burgers, and turkey burgers — Google thinks you know a lot about burgers in general and many kinds of burgers in particular. (Or you're a digital agency and you're just really, really hungry for lunch.)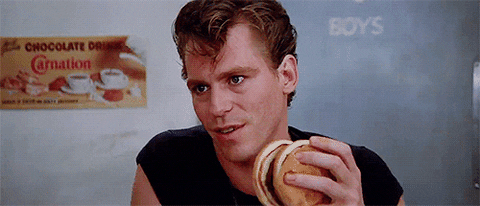 Your best-optimized content should be on your front page. And it should be displayed on that one page, all at the same time. Don't try to game Google with "Read More" buttons that hide text so your site gets more clicks – it no longer helps!
2) Siri, What Is Voice Search?
Voice search is speaking your search query right into your mobile device. And it isn't trending in 2018. It's already here.
Nearly half of adults use voice search at least once a day. And 20% of all searches on mobile devices are voice searches. Researchers are unclear how many of those searches are do-overs because your phone hears a query like "What is voice search?" as "What is Voizard" and gives you the Minister of State in Monaco from 1950-1953. (Thanks, Google.)
When people voice search on their mobile devices, they generally don't tick off keywords one-two-three-four, like —
"fruit salad"
"recipes"
"make"
"healthy"
"best"
Instead, they ask questions — literally queries.
"How do you make fruit salad?"
"What's the best fruit salad recipe?"
"Is fruit salad really a salad if it doesn't have lettuce?"
"Do I have to add lettuce to spinach salad to make it a salad?"
"How much mayonnaise do I put in egg salad till it's not a salad anymore and it's basically just salty ice cream?"
"How do I optimize my website for voice search?"
Make sure your search-optimized content is reader-friendly and conversational in tone. Short sentences. Enough line breaks so a visitor can scan it easily.
Long tail searches are three-or-more keyword phrases that are specific to what your site's selling or what content it's offering: "Where can I buy a one-eyed, one-horned, flying purple people eater?" That visitor isn't just browsing people eaters. That visitor has a fairly clear idea of what kind of people eater s/he's searching for. The more specific the search, the closer that visitor is to making a purchase.
Q&A format allows you to write SEO copy exactly how you think users will use your keywords — as questions. "How do I optimize my website for voice search?" Questions also tell Google, "Hey! I know you've got a thing for informative, in-depth content. I've got some right here." Your content should be the answer to questions that searchers are asking.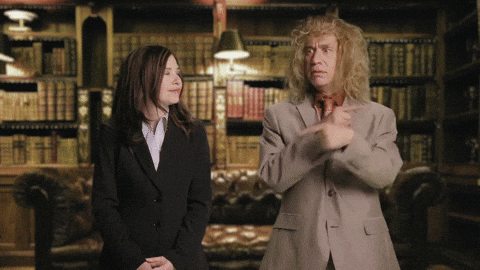 3) Technical SEO
Your mobile-centric SEO strategy, of course, is dependent on your mobile site. Google will overlook your fantastic content and backlinks if your mobile site isn't in top condition.
Your site should load fast.
 Your site should be easy to navigate. Users shouldn't have to scroll too far or click too many times to get what they're looking for.
Your site should conform to other benchmarks in technical SEO — no broken links, 301 redirects, etc.
Your site shouldn't have so many features, video, and ads that it freezes a phone like an iceberg dumped in a martini glass.
Test, test, test… before launching.

 

Like when some functionality that "should" work only works under perfect conditions with no other visitors on your site. Then it crashes. And now that your site's down, a crucial client wants to see it and your boss is texting you in ALL CAPS.
Focusing on mobile as key to your SEO in 2018 is a great guiding principle and we put it front and center when we are designing solutions for our clients. Whatever other SEO trends emerge will most likely be related to mobile — and we can fold them into your strategy with relative ease.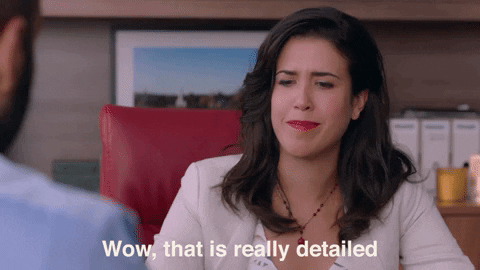 When we are not watching our favorite cat videos or our favorite new web-series which we co-produce – Kat!, we spend a lot of time thinking about UX, UI and search to help our clients launch sites with impact and top performance such as our activation marketing campaign for Baby Blues BBQ.
For more information please contact our Client Service Director David Warren at DWarren@upperdiamond.com and in the meantime check out our website for further examples of our work. www.upperdiamond.com